Last Updated on December 8, 2022 by
Mogul Master
Mogul Master Fortnite is an Epic Outfit in Battle Royale that can be bought from the Item Shop. It comes in the Mogul Ski Bag. Back Bling comes with the Outfit. The 2018 Winter Olympics unveiled the Mogul Master ski skin, which is the female counterpart of the ski skins. Unlike soccer skins, you can only purchase one skin style at a time. So you had to choose whether you wanted one to represent your country or just for fashion. These are now reasonably uncommon; neither have they been observed or used frequently.
Mogul master skin in Fortnite
It was launched on February 9, 2018, and was available about 25 days earlier. It is available for purchase via the Item Shop for 1,500 V-Bucks if the item is available.
In 2018, the Mogul Master was released as the female counterpart to the Ski skins in the Winter Olympics. In contrast to soccer skins, you could only buy one skin style at one time. There was a choice between representing your country and making an appearance. They aren't ubiquitous anymore, haven't been frequently seen, and aren't used frequently. Mogul Master skin can be purchased using V-Bucks available in the Item Shop. The item is available every 116 days and is expected to be added to the shop by August 4, 2022.
How to get mogul master skin in Fortnite?
You can purchase it through Cash Shop with 1,500 V-Bucks. This incredible attire is part of the Winter Ski set for the Fortnite Battle Royale game. It has eight versions, each representing a different nation, and is a female version of the Alpine Ace.
Cash Shop has an Epic Costume for Mogul Master, which costs standard prices. After purchasing, the buyer will be able to select any of the eight variants that the character comes with. The chosen version will purchase separately. It is unclear if this Winter Ski Set shall appear in the Cash Shop outside the Winter Event. People interested in the skin can buy it through the Fortnite Item Shop under the featured items section. Additionally, the skin comes together with mogul Ski Bag Back Bling.
Design
Mogul Master comes standard with an ice blue bodysuit with yellow-orange decals, gray boots, and gray gloves similar to Alpine Ace. The attire includes the blue backpack and ski equipment. In Mogul Master's default setting, no nation represents the Mogul Master, and no flag is displayed. Mogul Master is a part of the Winter Ski Set.
What is the best Mogul Master skin?
Fortnite Master Skin is a stunning Epic skin available within the Battle Royale Fortnite Items Shop. In the section devoted to featured items of the shop, there are two Skins that Fortnite has upgraded, and one of them is this Mogul Master Fortnite Skin. If you are talking of mogul master, Mogul Master Fortnite skin, the outfit is available with a variety of designs that are based on the national. They are not thought of as being the design of the skin.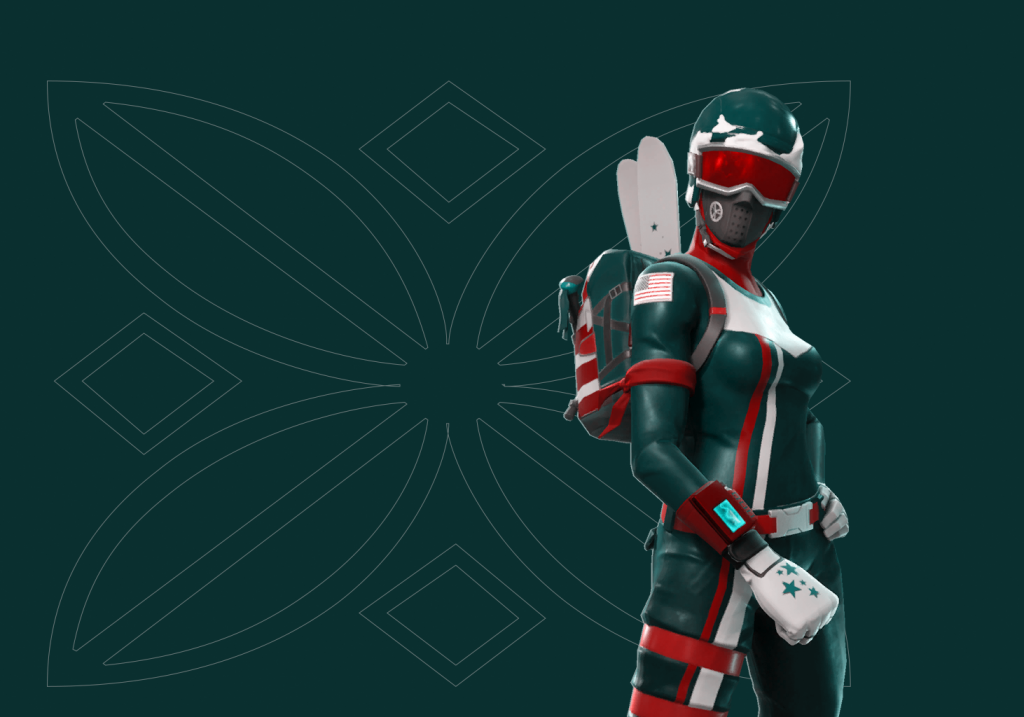 In Fortnite Battle Royale, the Mogul Master skin is a rarity of epic proportions. It's a female outfit with a flower pattern on its attire. This skin was first released during Fortnite Season 1, Chapter 2. This skin is the older Fortnite skin. Additionally, it is worth noting that this Fortnite Skin comes bundled with Mogul Ski Bag Back Bling. The description for this Mogul Master skin states, "Carve through the crowd." The concept based on this skin revolves around winter. It's because the Back Bling comes with skis.
Winter Ski Set includes Fortnite Mogul Master. The Winter Ski Set is part of the Fortnite Mogul Master. This set includes 33 of Fortnite's cosmetics. The Fortnite cosmetics which are included in this Winter Skin set include:
Alpine Ace Fortnite Outfit.
Mogul Master Fortnite Outfit.
Mogul Skin Bag Back Bling.
Alpine Accessories Back Bling.
First of all, as we mentioned earlier, this mogul Master is added to the game during Chapter 1, Season 2. This skin was introduced to Fortnite Battle Royale on 9th February 2018. This Mogul Master Outfit has appeared in the Fortnite Battle Royale item shop 18 times. Additionally, this outfit can be available at today's Fortnite item shop. Many Fortnite players are confused and unsure of what mogul Master Skin to purchase from the eight skins available. The top 3 skins you should look at when purchasing the skin are:
Canada Mogul Master
Germany Mogul Master
China Mogul Master
Note that the mentioned skins are inspired by the most well-known and popular skins used by Fortnite players and have nothing to do with any specific country.
Read More: All The Interesting Information You Need To Know About Fortnite Isabelle
Mogul master (USA) (outfit)
Mogul Master (USA) is an Epic Outfit in Battle Royale which can be bought at the Item Shop. Mogul Ski Bag (USA) Back Bling is included with the Outfit. Included in the Outfit is a Mogul Ski Bag (USA) Back Bling.
Facts
It will cost 12,000 V-Bucks to purchase the entire collection of Mogul Masters.
Although they're identical outfits, the different Mogul Masters do not have similar designs and have their place within the Locker and must purchase separately.
FAQs