Last Updated on September 15, 2022 by admin
The food we eat is the deciding factor for our health and well-being. If you are interested in food and its effect on human health, a career in nutrition is a suitable choice. After completing the BSc in Community Nutrition, the students can start working as nutritionists and help their clients make better choices related to diet. To give you more clarity about this educational program and its career prospects, we have explained some important points below. So, without any further delay, let's check them out.
These professionals are involved in every step of the food supply chain. Additionally, some nutritionists pursue research and development as their full-time careers.
A nutritionist's key job duties involve:
Enhance food products using technology.
Research and development related to agricultural projects.
Regulate the food items' nutritional value.
Keep the global food chain intact by maintaining its integrity.
Spread awareness about healthy food habits in the community.
Innovate new and better food products.
After graduating in a suitable program from a reputable Health Science institute, the students can choose from a large number of niches to work in. If you are interested in agriculture, you may be involved in how to make the barley crop more resilient. Similarly, the students interested in the health domain may work on a gut-friendly probiotic drink. Thus, this domain has diverse work opportunities for individuals interested in food and health.
Industries in Which Students Can Start A Career As Nutritionists
Of all the available allied science courses,the B.Sc in community nutrition is one of the most rewarding. Because this program allows you to choose from many domains like private industries, government bodies, non-profit organizations, and more. The job responsibilities of these professionals in different fields are described below:
Government Departments
Nutritionists are required in government departments to run health awareness programs related to food for local communities and the nation at large.
Food Manufacturers
Food retailers need these professionals to market and promote their products.
Athletes
Professional players rely on nutritionists for their overall diet plan and related support.
Basic Skills Required To Become A Nutritionist
The skills required for a nutritionist to effectively perform their duties varies depending on the domain in which they are working. However, these professionals need basic knowledge about cell biology, nutrition, human physiology, and chemistry.
But, being theoretically sound in these subjects is not enough as the problem-solving and social skills of an individual also matter. Most employers look for critical thinking, teamwork, and good communication skills in candidates.
Most Popular Job Profiles in Nutrition
Food Service Associate
These professionals work in food parlors and cafes. Their duties involve preparing and serving food. At the initial stage, you may have to work on fulfilling basic responsibilities like food delivery, maintaining the kitchen, etc.
Nutrition Assistant
These experts help to meet the fitness and nutritional goals of the respective person who hires them. In this job profile, nutritionists perform multiple duties such as ordering items, preparing food, and providing the respective person with the right health advice.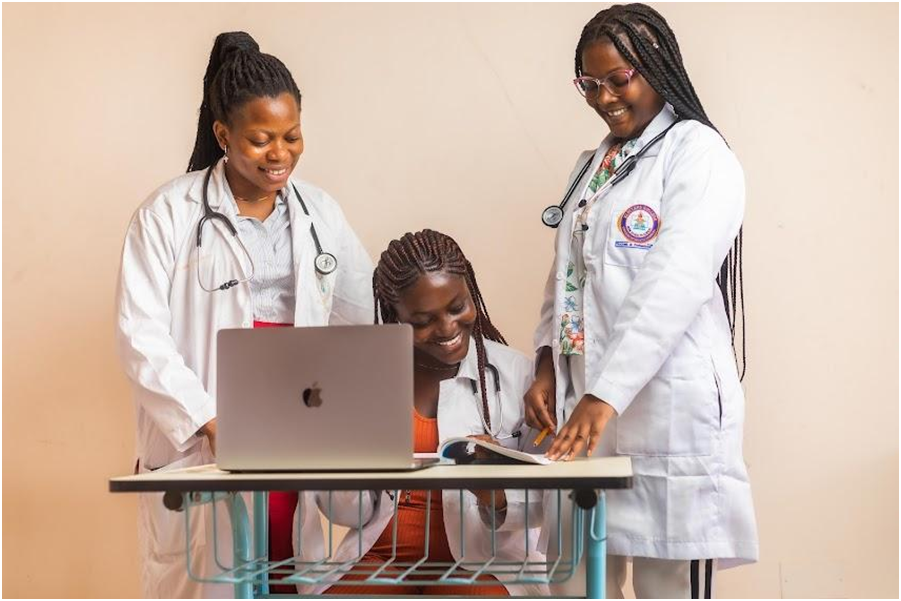 Health Coach
As the name suggests, the individuals working on this profile help people achieve their goals related to exercise and nutrition. These experts must be highly energetic and exceptional problem solvers to meet client's requirements and assist them to stay on track with their health plans.
Nutritionist
It is one of the most popular job profiles in nutrition. These professionals diagnose the patient's health and curate diet plans for them. This way, they help the clients lose weight, cope with the disease, and much more. Moreover, they regularly document the changes appearing in the patient's bodies and tweak their diets accordingly.
Naturopath
Naturopath provides patients with a substitute for medicine. They use natural remedies and treatment approaches that involve the usage of botanical medicine, nutritional supplement, and diet therapy to help eliminate the respective health problem.
Conclusion
As a modern lifestyle makes you compromise on health, it is beneficial to at least keep the diet in check. By having healthy and nutritious meals, a majority of diseases can be cured automatically. For this reason, the demand for nutritionists is at an all-time high. So, graduating with a B.Sc. in community nutrition program will lead you to the most lucrative career opportunities in the food and nutrition domain.