The wall hung toilets have been a common choice for many years in the UK and throughout the Europe for commercial spaces. Overtime it has made its way into the standard homes as well. and it's easy to see why. Not only do they provide a sleek and modern look, but they also offer a number of practical benefits. Wall mount toilets are easier to clean than traditional floor-mounted models, since there's no need to reach around the base. They also take up less space, which can be a boon in small bathrooms. In addition, wall-hung toilets tend to be more comfortable to sit on, since they're closer to eye level. Whether you're looking for a stylish upgrade or simply want a toilet that's easier to maintain, a wall-hung model is definitely worth considering.
Different Components of a Wall Hung Toilet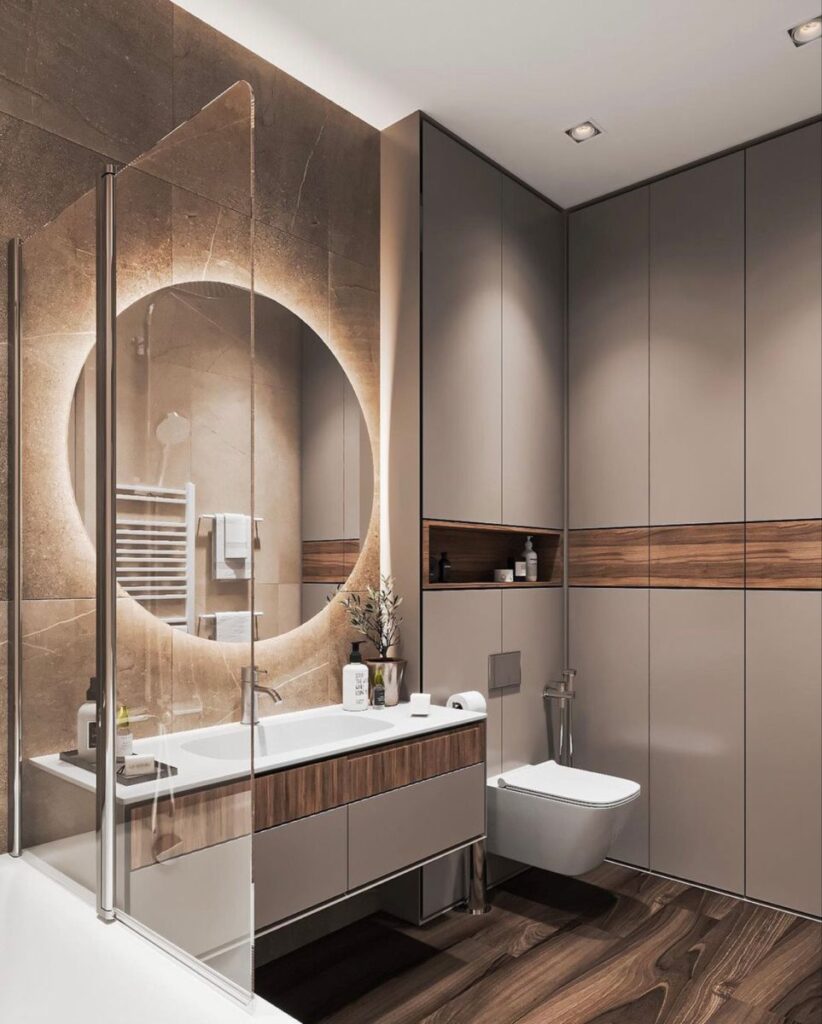 A floating style toilet has different parts that includes a toilet pan, cistern, toilet seat, a carrier frame etc. You will need all of them to fit together in order to make it work. So, you can order them all when making a purchase. It is also possible that you can get them separately. It will help you decide the shape of toilet pan etc. You can work with a plumber to help understand what you will require for a complete wall hung toilet fitting.
Requirements For Fitting a Wall Hung Toilet
While a wall mount toilet may take a bit more work to install, the end result is definitely worth it. These toilets have a sleek, minimalist look that can really help to modernize your bathroom. Plus, the fact that the flushing and all of the pipe work is hidden at the back of the wall helps to give your bathroom a clean and unclutter look. If you're thinking about making the switch to a floating toilet, just be aware that you will require to lay down your existing wall and reinforce it to get used to the new system. You may also need to adjust your piping system. But with a little bit of extra effort, you can enjoy all the benefits of this stylish and modern toilet.
If you are planning a full bathroom renovation, upgrading to a sleek, new toilet may be the perfect finishing touch. However, if you are only looking to change the toilet, this upgrade may not be worth the trouble. For a complete renovation the plumber or bathroom fitter would be in the best position to suggest what can be better option for you. There is various thing that you will need to keep in mind for wall hung toilet
Is the bathroom wall durable enough to sustain the fitting?
Do you need to adjust plumbing?
Need to change the position of toilet?
Without a full renovation, it may be difficult to determine what changes need to make in order to adapt a new toilet. As a result, you may end up spending more time and money than you anticipated. So, before you decide to upgrade your toilet, consider whether a full renovation is worth the investment.
Can You Fit Wall Hung Toilet in Any Bathroom?
Many people want to know whether they can fit wall hung toilet in any bathroom. The simple answer is probably not. It is because you have to look few important things that will determine whether this type of toilet is suitable fit for your bathroom. While a wall mount toilet offers many benefits, there are also some potential challenges to consider before installation.
One issue is that thick slabs are common on multi story building, and big breakage through them is not typically allowed by building management. As a result, this type of toilet cannot be installed in some high-rise building. Another potential challenge is altering the plumbing system, which may be needed for proper installation. However, this is only an issue if you a house, "We had the possibility of cracking a hole across the bathroom ground and through to the lower ground floor ceiling. Claudia a plumbing expert reveals" Overall, it is important to be aware of potential challenges before fitting a wall-hung toilet, but with some
Is Maintaining and Looking After Wall Hung Toilets Easy?
As any licensed professional knows, wall-hung toilets require great care when installing. All hardware and plumbing are unsighted under floor or inside the wall, that will require you access backside of the wall in case any maintenance issue arises in future. Most wall hung models include an easily removable flush plate that doubles as a maintenance entry point into the wall. This makes it easy to access the internals of the toilet for repair or replacement, without having to demolish the entire unit.
 However, it also means that great care must be taken when installing the toilet, in order to avoid any damage to the plumbing or other internals. By ensuring that the toilet is installed correctly and with care, licensed professionals can help to avoid costly future repairs. When installed properly, wall hung toilets can be a great option for homeowners looking for a sleek, space-saving design. However, it is important to remember that future maintenance may be more difficult and costly than with traditional models.